Cooksley Family Chiropractic & Wellness Reviews
What Our Lincoln Patients Say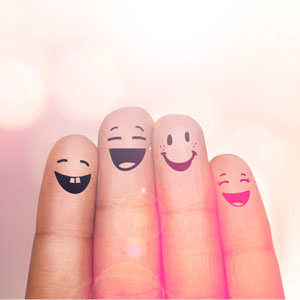 At Cooksley Family Chiropractic & Wellness we love when patients share with us their feedback and comments after chiropractic care. Please read our patient testimonials below to see what other people have achieved through their tailored treatment plans with us.
Share your stories too! Click here to send us your feedback so that we can help to spread the word about the benefits of natural Cooksley Family Chiropractic & Wellness care.
For more information or to schedule an appointment call (402) 483-4646 today.

I Am Grateful
Dr. Cooksley is concerned about my overall health and well being! I am grateful I have found them and I'm looking forward to working with Dr. Aaron and improving my overall quality of life.
-Amy K.

Amazing!!!!
Yep, that's how I'm feeling. This is my first experience with chiropractic care. I appreciate that my treatment plan is in alignment with my personal desired outcomes, not someone else's expectations for me. Dr. Aaron's personal knowledge and experiences in other health and wellness related areas make him very well versed, and a deep source of knowledge. This is what drew me to his practice (along with the coaxing of a much younger and apparently wiser friend), and he has not disappointed. I look forward to this continued partnership with Dr. Aaron, as I journey through the various stages of life.
-Tracey B.

Reviews | Reviews | (402) 483-4646